Get to Know the Fodra Family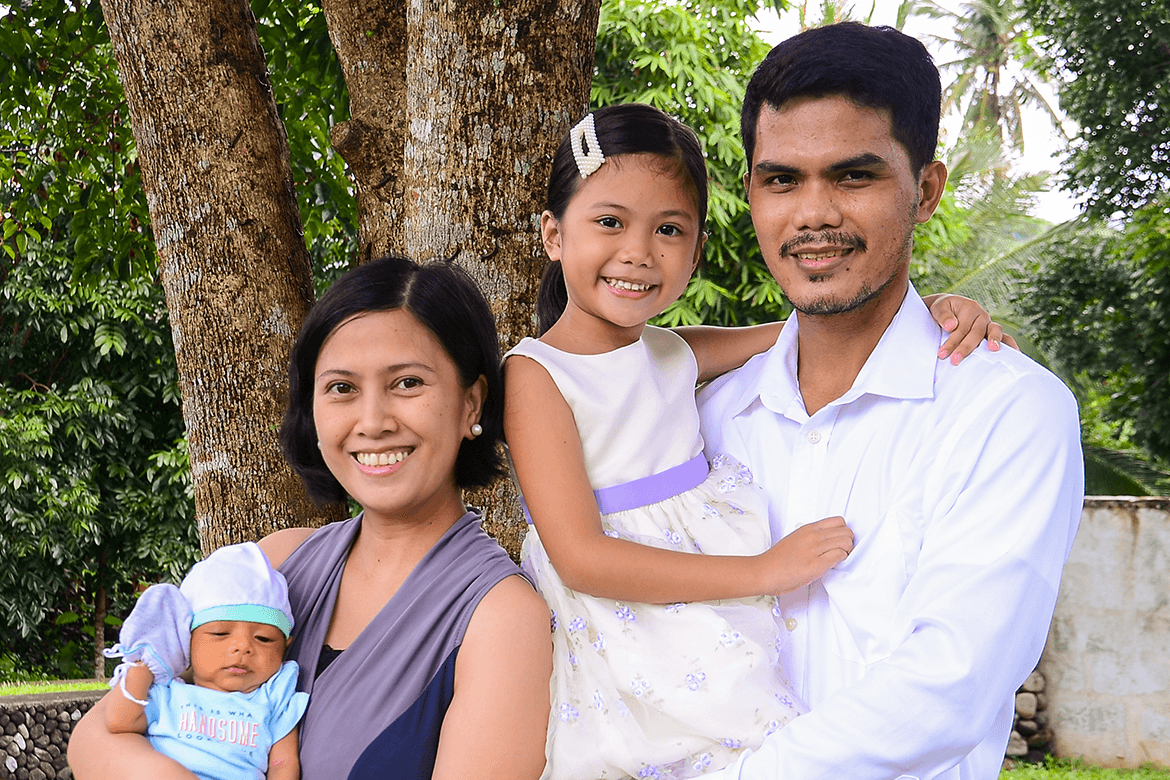 I am responsible for all the ministry outreaches of the Institute. I organize and plan all evangelistic ministry training and their practical applications for first-year students. I coordinate with CE teachers/director the second-year students' ministry exposure in a local church's children's ministry, teens Bible Clubs, and Word of Life Camping Ministry. I coordinate with local church pastors for the deployment of students who are qualified to minister in local churches as interns and weekend ministry workers. I am in-charge of the special evangelistic events of the BI such as Eternity Week and other events.
I am grateful to God because through these ministries many of the students are serving God in their local churches with confidence and effectiveness. They become passionate to share the gospel of Jesus Christ and disciple others wherever the Lord is placing them. They are also able to encourage others to study in the Bible Institute and consider full time service in the Lord. When they are in their difficult moments of their lives, they always look back to their ministry experiences as a motivation to continue and be faithful. Local church pastors are thankful also for the servant attitude of the students in the ministry.
Growing up in a Christian home, I put my faith in Christ alone for salvation at a young age. It was my parents who shared the gospel of Jesus Christ with me. Since then, my life has changed and God opened many doors of opportunity for me to serve Him. Over the years, as I seek the Word of God, I learned to discern and obey His plan in my life. Through His sovereignty, He led me to the Word of Life Bible Institute to study His Word, develop my character, and be trained for His ministry. By the grace of God, I finished 4-year training and now serving Him full time in the Bible Institute with my family. Like Paul, I thank Christ Jesus our Lord for enabling me and putting me into this ministry (1 Tim. 1:11). His grace is always sufficient, and it is a joy in my heart to spend the rest of my earthly life in God's ministry for His honor and glory.
It was April of 1998 when I received Jesus Christ as my personal Savior. Growing up in a Christian family who is serving and helping different missionaries who came to our home church and using our house for their accommodation started my curiosity about ministry. Questions came to like, "Why does my mother serving and helping missionaries, and why do missionaries giving up their comforts in life just to reach us out to share Jesus Christ?" All my questions were answered during the time I'm studying at Word of Life Bible Institute. The Word of God influenced my thinking about mission and all my experiences during our ministry made me realized how I love sharing the gospel with others. Since then, I have served the Lord in Word of Life Bible Institute. And the Lord gave me a husband who has the same passion for the ministry.